What is Ham Radio?
Amateur Radio (Ham Radio) is a popular hobby and service in which licensed Amateur Radio operators (hams) operate communications equipment.
Amateur radio operators help emergency crews during disasters
Although Amateur Radio operators get involved for many reasons, they all have in common a basic knowledge of radio technology and operating principles, and pass an examination to operate on radio frequencies known as the "Amateur Bands." More
The DIY Magic of Amateur Radio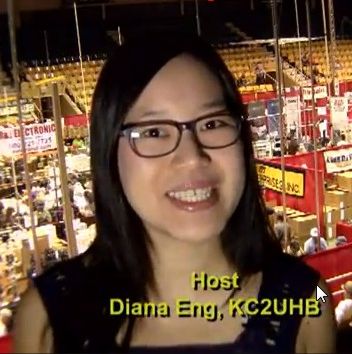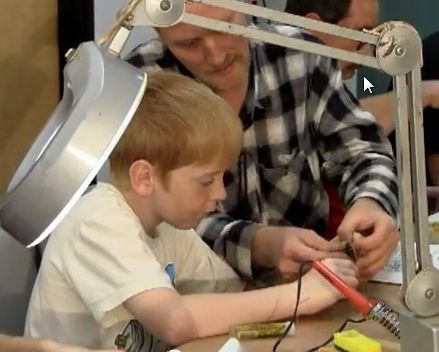 Youtube Host Diana Eng, KC2UHB
Phones fail across Yukon Territory
"The Yukon Amateur Radio Association helped establish an early communication network...Terry, VY1AK"
Yukon News, Wednesday October 3, 2012
Amateur radio operators help emergency crews during disasters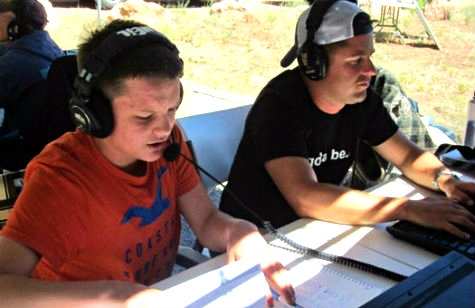 A Parent's Guide to Amateur Radio
"All things considered, the cost to get the first license and radio should be less than $200. For less than the cost of a video game system, kids will gain a hobby that will benefit them all through their lives."
Downloadable Brochure
Ham Radio Growing In The Age Of Twitter
Only a few years ago, blogs listed ham radio alongside 35 mm film and VHS tape as technologies slated to disappear.
They were wrong.
Nearly 700,000 Americans have ham radio licenses — up 60 percent from 1981, a generation ago. And the number is growing. More
Radio hams laud NorthwesTel
"During the recent telephone outage at Whitehorse, we were staffing the EMO building at the Airport and were in contact with ham ops in both Haines Junction and Dawson City.
It's through facilities donated by NorthwesTel that we were able to do this. Terry, VY1AK"
Yukon News, Friday September 21, 2012, 2012
Amateur radio a lifeline in emergencies
"What do you do when the lights go out...and the telephone does not work and your neighbour says that roads are blocked because of the earthquake, or flood, or wildfire?"
Campbell River Mirror, January 04, 2013
Amateur radio today - hosted by Walter Cronkite, SK.
Youtube Video - 6 minutes