YARA EmComms
This page was last updated in 2019 and many items here are outdated and need to be changed - George VY1GP, webmaster
YARA is Prepared
Members of YARA are involved in emergency communications preparedness in a number of ways. First, some members particpate in a nightly emergency preparedness net. Others have completed certification in the Incident Command System (ICS) and others are members of Amateur Radio Emergency Service (ARES).
They also ensure that their equipment is working and they hone their communications skills by participating in community events such as the Kluane Chilkat International Bike Race and the Klondike International Road Relay and other partners that require communications support .
YARA has built and maintains a Yukon-wide linked repeater system that is powered by batteries and solar power and can provide communications support for simulated and real emergencies. YARA Repeater System
YARA puts on training sessions for its members and for the public and conducts field communications exercises. See photo page for YARA's activities which include training, field exercises, and repeater maintenance. Photos
EMO Partners
EMO Newsletters with YARA and YSAR
Summer 2008 page 1 & 2
Summer 2008 page 4
Summer 2008 page 5
Summer 2008 page 6 & &
Yukon and Southeast Alaska Emergency Preparedness Net
YARA operates a daily emergency preparedness net at 7:00 pm. A number of Yukon and Alaskan amateur radio operators check-in and indicate that they are available for volunteer emergency communications support if they are required.
Emergency Preparedness Net
Incident Command System (ICS)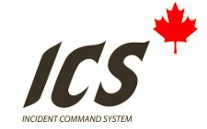 The Incident Command System (ICS) is an international standardized on-site management system used to manage an incident or a non-emergency event, and can be used equally well for both small and large situations. It offers several levels of training for responders, agencies, and radio operators. Incident Command Canada
Incident Commanda Courses
The number of YARA ICS-certified members:
ICS-100 - 9
ICS-200 - 3
ICS-300 - 2
If you are interested in taking the on-line ICS-100 course or other courses, contact the President of YARA. Contacts
Amateur Radio Emergency Service (ARES)

YARA encourages its members to become involved with ARES and there are currently 4? YARA members in ARES.
The Amateur Radio Emergency Service (ARES), an international organization, is composed of certified Radio Amateurs who have voluntarily registered their qualifications and equipment for communications duty in the public service when disaster strikes. ARES - Radio Amateurs of Canada
Every certified Radio Amateur, whether or not a member of RAC or any other local or regional organization, is eligible for membership in the Amateur Radio Emergency Service (ARES). The only qualification is a sincere desire to serve. The possession of emergency-powered equipment is desirable but not a requirement.
Learn more about ARES and emergency communications. Look at an overview of the ARES Operations Training Manual. What would be expected from you? Check Vol 1, Section 2, Page 2.5 The manual is "clickable" and will open to this section quickly.
ARES Application Form You can mail your application to the RAC Section Manager for BC / Yukon and make a copy for the YARA executive, or give your application to a member of the YARA executve.
Current YARA Members involved with ARES
DRAFT YARA Emergency Communications Plan
This has been posted for review and comment.
Draft YARA Emergency Communications Plan pdf - 1 meg
Draft YARA Emergency Communications Plan Word - 3 megs
Draft YARA Emergency Communications Plan Open Office - 3 megs
Draft YARA Certified Radio Emergency Communicators Exam pdf - 250 kb
BC Emergency Communications Plans
Emergency Radio Communications Plan Northwest Region
North East / North West Regional Amateur Radio Emergency Communication Plan